Welcome to the Penguin Room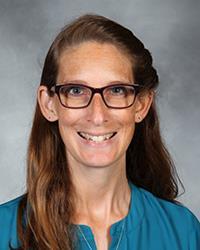 Phone:
Email:
Degrees and Certifications:
Jennifer Powers


Phone: 314-729-2400, ext. 8312
Email: jenniferpowers@lindberghschools.ws
Facebook: LECE Penguin Room

Jennifer Powers began working at Lindbergh Early Childhood Education in 2018 and has worked for the Special School District of Saint Louis County since 2017. She earned her Bachelor's Degree in Communications in 2004 from Lindenwood University and worked in the radio industry for five years.

She earned her Master's Degree in Elementary Education in 2011 from Lindenwood University. Jennifer is certified to teach Early Childhood, Early Childhood Special Education and Elementary Education. She enjoys working with preschoolers because the early years are vital to growing into lifelong learners.

The Penguin Room is an early childhood special education classroom for children ages 3-5 years. Students ages 3-4 years attend class Monday-Thursday from 8:30-11:30 a.m. Students ages 4-5 years attend class Monday-Thursday from 12:15-3:15 p.m.